Dishwasher Starter Set
Our powerful, naked dishwashing tablets do not come individually wrapped in plastic film. Drop into the dishwasher for an earth-friendly clean—without sending plastic down your drains!
1 Reusable Steel Tin
40 Fragrance Free Dishwasher Tablets
Dishware | Glassware | Silver | Porcelain

A Powerful Clean
Turn your dishwasher into a mean, green, cleaning machine. Our effective dishwasher tablets have been independently tested in a third party lab alongside major dishwasher pac brands.
For People Who Read Labels
Made without any triclosan, parabens, phosphates, ammonia, VOCs, petroleum, phthalates, artificial dyes or fragrances. Certified Platinum Material Health by Cradle to Cradle, USDA BioPreferred and Leaping Bunny.


Save Space and the Planet
With our Forever Tin, you never have to buy (and toss) another single-use plastic container for dishwasher pacs again.
Our Dishwasher Tablets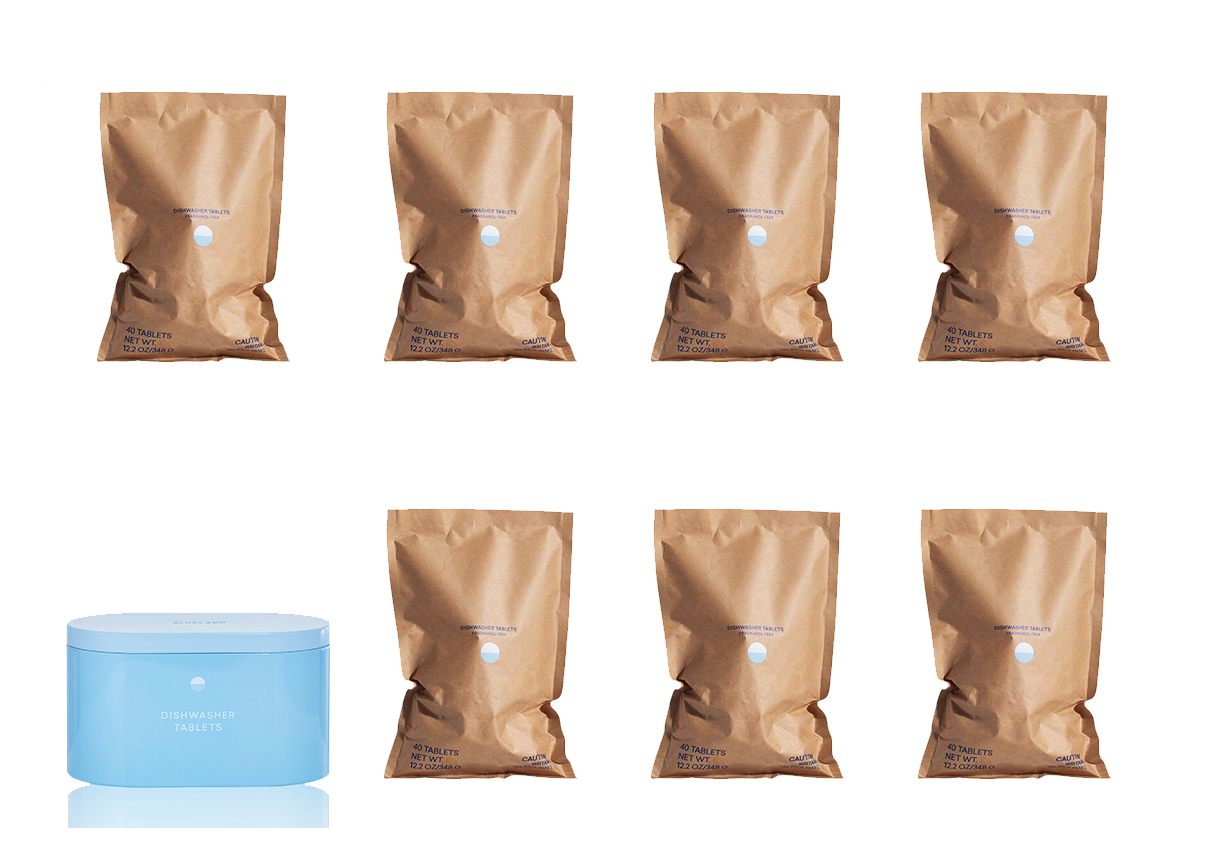 In a year, our average home only needs 1 Forever Tin and 300 plastic-free dishwasher tablets
Traditional Dishwasher Tablets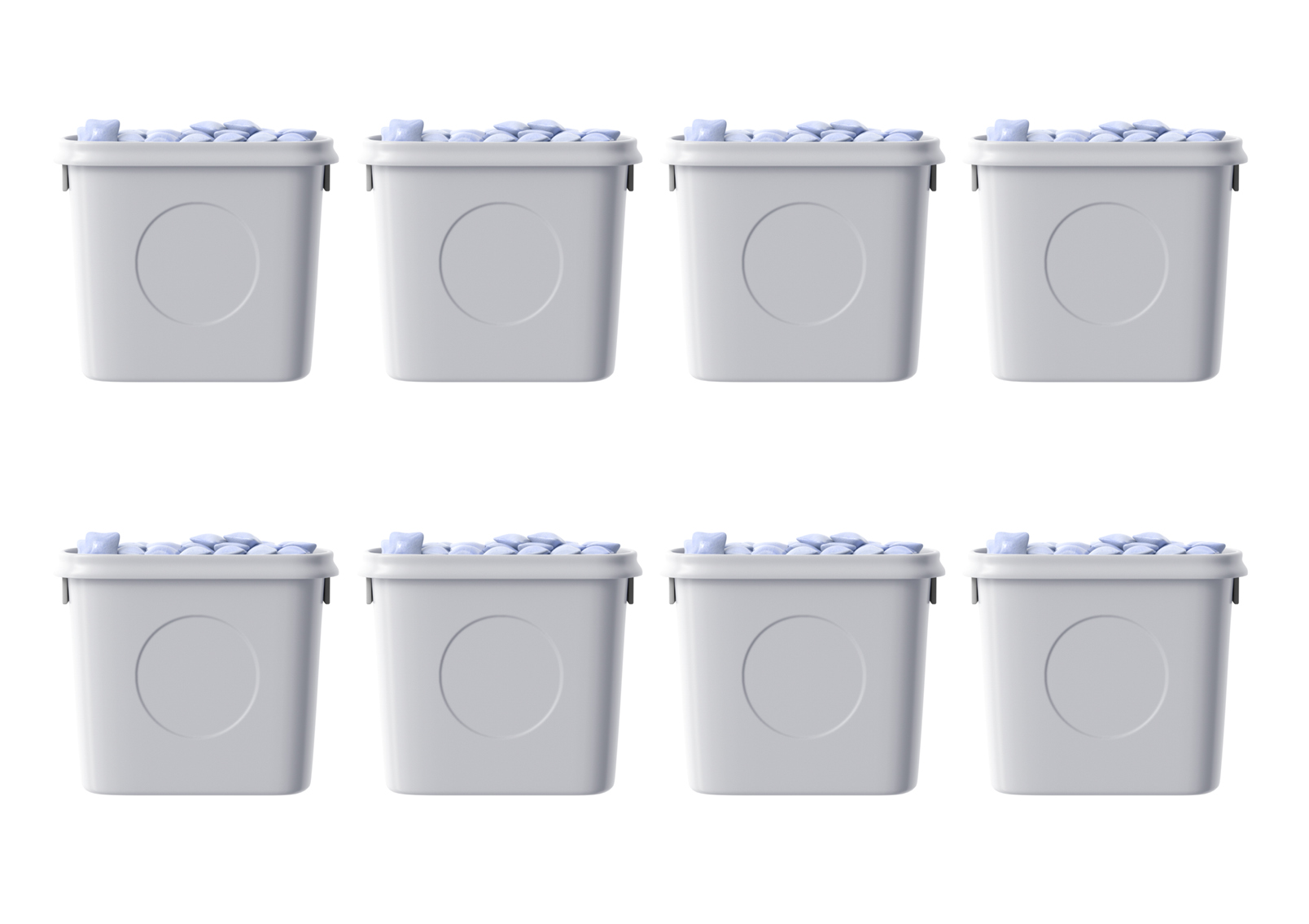 In a year, the average home will go through over 5 plastic containers and 300 dishwasher tablets individually wrapped in single-use plastic
Not impressed?
We'll pick up the tab.
Reviews for Dishwasher Starter Set