Dish Soap Refill Packs
Each pouch contains 16 oz of powder dish soap—enough to refill your Forever Shaker. Shake onto a wet sponge (or directly onto wet dishes), squeeze a few times and start washing to watch it foam!

16 oz Fragrance-Free Powder Dish Soap 
Dishware | Glassware | Silver | Porcelain
Eliminate the Plastic Waste
There's less packaging waste with us than with most other liquid dish brands.
Our Products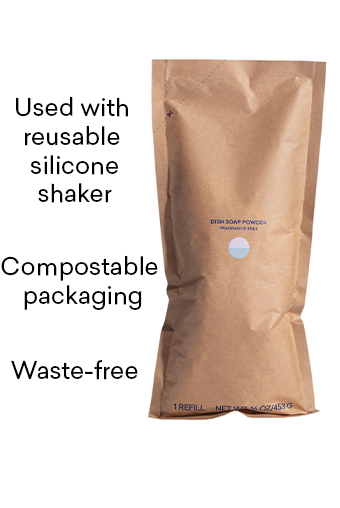 Their Products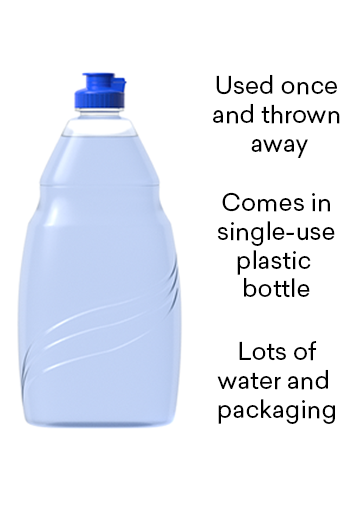 Non-Toxic For The Win
Safe for use around kids, adults, and pets. Not only are our products proven to work, we only use clean ingredients that are safe for you and the planet. Made without any triclosan, parabens, phosphates, ammonia, VOCs, petroleum, artificial dyes or fragrances. Certified USDA BioPreferred and Leaping Bunny.
Other Products You'll Love
Not impressed?
We'll pick up the tab.
Reviews for Dish Soap Refill Packs