Hand Soap Refill Packs
Each tablet makes 9 oz of foaming hand soap and is available in packs of 3, 6 or 9. Fill with water, drop in the refill and start washing!

Packaged In Compostable Paper
Each Refill Is $2 Or Less
Variety Pack includes
Iris Agave, Perrine Lemon, Lavender Eucalyptus

Less is Definitely More
You don't sacrifice space when you buy in bulk. You do save money.
Our Products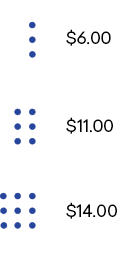 Their Products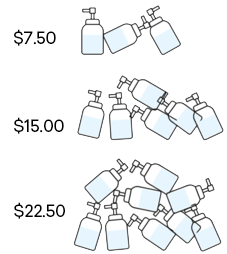 Non-Toxic For The Win
Safe for use around kids, adults, and pets. Guaranteed to work just as hard, we only make our products from clean ingredients that are safe for you and the planet. Made without any triclosan, parabens, phosphates, ammonia, or VOCs.
Not impressed?
We'll pick up the tab.
Reviews for Hand Soap Refill Packs